Miss Tremont Pageant
The pageant has moved to a new day! This year's pageant will be on Sunday, June 3, at 3:00 PM in the air-conditioned comfort of the Tremont High School catetorium. The doors will open at 2:15 PM.
Four talented young women will compete for this year's crown. Miss Tremont 2017, Allie Ramlo, will open the evening and welcome the crowd. She will end this exciting afternoon by crowning our new Miss Tremont 2018. Cost of admission is $5 per person with special pricing at the door for families.
The contestants begin their day with the Judge's Tea & Interview Session where the judges will have a chance to meet them all for the first time. The pageant opening will feature a dance number including each contestant and a special little girl from the community. During the event, the contestants will compete in the areas of Casual Wear, Talent, and Evening Gown.
The adorable little ladies performing with the contestants during the opening number are Ashlynn Mettelmann, daughter of Kyle & Sarah Mettelmann; Maddison Carver, daughter of Brian & Whitney Carver; Reagan Fisher, daughter of Curt & Carmen Fisher; and Collins Gierich, daughter of Drew & Rachel Gierich.
Master of Ceremonies will be Laura Steffey. The evening will also feature the 2018 Festival Chairmen, Dave and Abby Hammond, who will recognize Lanny and Mary Beecham as the 2018 Grand Marshalls.
The Pageant Crown Bearer will be Nolan Koch, son of Matt and Jacque Koch.
The results are in...congratulations to
- Miss Tremont 2018 Aryah Turner
Country Store
Cool off with a refreshing lemonade shake-up or enjoy some hot, buttery popcorn. No one leaves the Country Store hungry!
If you need something to snack on later or take home, check out the Bake Shop for those delicious treats you never have time to bake. Don't forget to browse through the library's used books for sale, get a temporary tattoo for the kids, and pick up your Turkey Festival t-shirt or other festival souvenirs at the t-shirt booth.
Crafters from all over will be displaying their wares throughout the festival weekend. Located around the outside of the baseball field, each booth offers something different than the last. Better visit them all so you don't miss anything.
Children of all ages love the rides and games of the carnival. Thursday night is Buddy Night — kids and adults ride two for the price of one! On EVERY ride!
Buy your tickets in advance at the following locations in Tremont:
Beecham's Grocery
Eli's Coffee Shop
Tremont First National Bank
Tremont Oil Company
Tremont Community Bank
Tremont Village Hall
Thanks to these businesses for helping us.

Please note: These businesses are not set up to accept credit cards, so tickets must be paid for with cash or check.

The Kids' Tractor Pull continues to be a very popular event. We supply the tractor, kids supply the power!

The competition starts at 3 PM on Saturday on James Street (in the center of the park) and is open to all kids ages 4-9.

Prizes will be awarded to every contestant. $4 entry fee.
3 - 3:45 PM

4-5 year olds

3:45 - 4:15 PM

6-7 year olds

4:15 - 5 PM

8-9 year olds
On-site registrations are accepted at the event as well.
For more information, contact Angie Schoenbein at 925-4004 or angie.schoenbein@tremont702.org.
When bringing home the Thanksgiving bird, have you ever wondered how far you could fling it? Well, here is your chance to find out. The Frozen Turkey Toss is certainly a unique event.
For $5 you will get three chances to heave a frozen bird with all your might. A $50 prize goes to the adult who propels their poultry the furthest. In the 12 and Under category, the winner will receive carnival tickets.
The fun takes place Saturday morning starting at 11 AM on the baseball outfield in the park.
For more information, contact Luke Porritt at (309) 925-7175.
Whip up your best strawberry baked good and bring it to the Seating Tent (south of the Stawberry Shortcake tent) on Saturday between 11:30 and Noon for your chance to be crowned the best baker in town.
Entries may include:
Cakes/Cupcakes
Cookies/bars
Pies/Cobbler
Pastries
Antique Corner

Friday, 5 - 8 PM
Saturday, 9 AM - 8 PM
Sunday, 12 - 4 PM

Located on the west side of the park, near the Cullinan buildings, you will find a wide array of antiques and collectibles for sale.

Dealers interested in displaying their wares should email Brian Vonderheide.

Strawberry Shortcake Eating Contest

The Strawberry Shortcake Eating Contest will be held on Saturday afternoon at approximately 2 PM, or whenever the bed races are finished. Contestants will be challenged to eat a giant strawberry shortcake in the quickest time, without using silverware or their hands. The entry fee is $5 and first prize is $50! All ages are welcome.

If you like to eat and don't mind getting a little messy, this event is for you!

For more information, contact Rachel Berchtold at (309) 620-7150.

After spending a fun-filled weekend at the festival, find a spot along Sampson street or along the outer edge of the park for the parade starting at 4 PM on Sunday.

The parade will feature:
The Tremont High School Band
The Tremont Middle School Band
Antique cars, trucks, and tractors
Abbos Grotto Clowns
Floats
Horses
Characters: Angry Birds, Wizard of Oz, Power Rangers, Scooby Doo, and others
Local celebrities including our Grand Marshal, Miss Tremont and her court, and local government officials
View the parade route
Interested in having a float or other entry in the parade? The deadline for entries is June 1st. Contact our parade chairmen for more information.
Want to be in the parade?
Read the parade informational letter


Complete the parade entry card and mail it to:

Tremont Turkey Festival Parade
P.O. Box 947
Tremont, IL 61568

Already in the parade?
Car Show

Sunday, 11:30 AM - 3:30 PM

Cars will be located on the corner of Route 9 and Sampson Street in the parking lot of the Camden Chiropractic Center. Sign-in is from 9 -11:30 AM.

Winners are determined by popular choice, so stop by and cast your vote.

Awards will be presented at 3:00 and all show participants are encouraged to drive their vehicles in the parade, which starts at 4:00.

For more information, contact Greg Williams at (309) 574-0843.

Grab your lawn chairs and head out to the Antique Tractor Pull on Saturday, starting at 10 AM.

The event will once again be held at the SE corner of Rt 9 and Baer Road. (about a quarter mile east of Tremont) View map
Tractors must be 1959 model or older
Entry fee is $20.00
Weigh-in for tractors not weighed at a Pre-Season event begins at 7:00 AM
Sign-in starts at 8:00 AM
Tractors weighed at a Pre-Season weigh-in event may register any time before their class starts
Awards for 1st, 2nd, and 3rd place in each of eight classes
Come worship with us in the park on Sunday morning at 10 AM in the Entertainment Tent.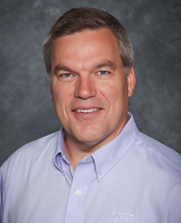 The speaker for this year's service will be Jim Huber, station manager for WBNH 88.5 Good News Radio.